Sugar Plum Fair is BVCS's largest fundraiser and is organized by the CAC (Community Advisory Council).  The fundraiser started in the early 2000's when the government deemed the school's primary playground equipment unsafe and had it removed with no plans for a replacement playground.  A group of parents came up with the idea of the Sugar Plum Fair to raise funds to purchase and install the playground equipment all our kids currently enjoy.  This event is strongly supported by the school (students, parents and staff) as well as the community and has become something that everyone looks forward to every other year.  The fair is a one day event that has consistently raised between $20,000 - $25, 000 for our school through a variety of activities including:
While you are at the fair, be sure to check out the Country Kitchen – it promises to be the most delicious table you will find! From pies to tarts, cookies to brownies, jams to pickles, cakes to breads, we will have something for everyone! Make sure the kids find our Gingerbread Decorating table too, we have a yummy and fun way to keep them busy !
Island Of Misfit Toys
The Island of Misfit Toys is BVCS's very own yard sale, selling gently used Toys and Books as an affordable option for students to find gifts for siblings and friends. If you have any misfit toys and books looking for a new home and would like to donate them to the Sugar Plum Fair, there will be a donation box in the front lobby of the school 2 weeks before the Fair from November 11th to the 22nd, 2019.
Do you have  something that needs to be picked up?  Please contact us at [email protected] 
Hall of Games
We are transforming classroom doors into carnival booths! So step right up, play a game and win a prize!  Pick a lollipop from a Christmas tree and you may be a winner, toss a ball through the snowman's nose or find which Santa is hiding Santa.There are lots more games so come out and play them all!
The Sugar Plum Fair is looking for sponsors for our booths to help pay for the games and the prizes. We ask that sponsors donate $50.00 and a sign will be posted by your booth with your name and logo. If you are interested in becoming a sponsor, please contact the Sugar Plum Fair committee at [email protected]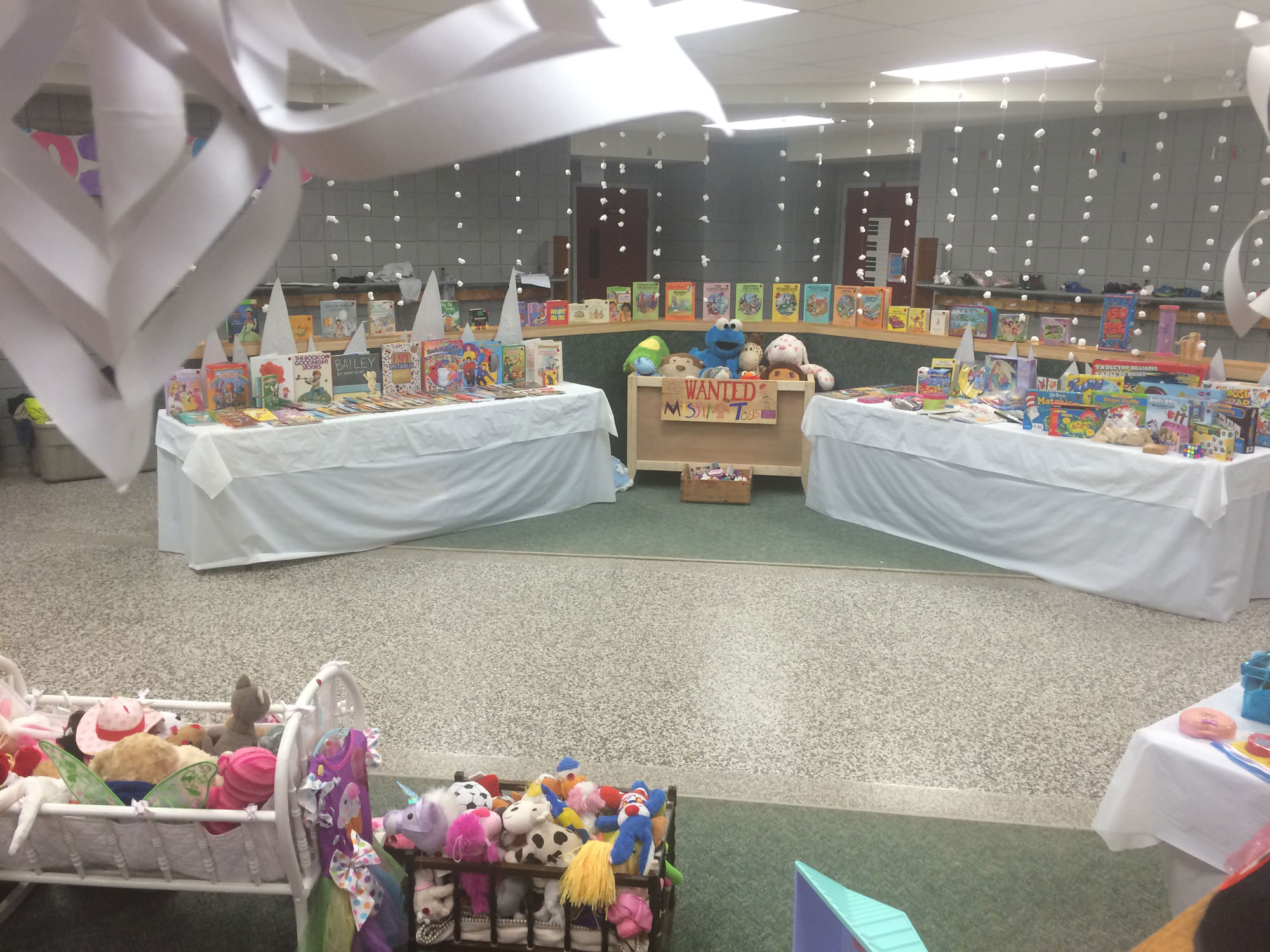 Every year the Sugar Plum Fair's Treasure Chest is filled with a variety of crafts that are available for purchase.  Check out a few of last year's favourites or take a sneak peek at some of this year's treasures.